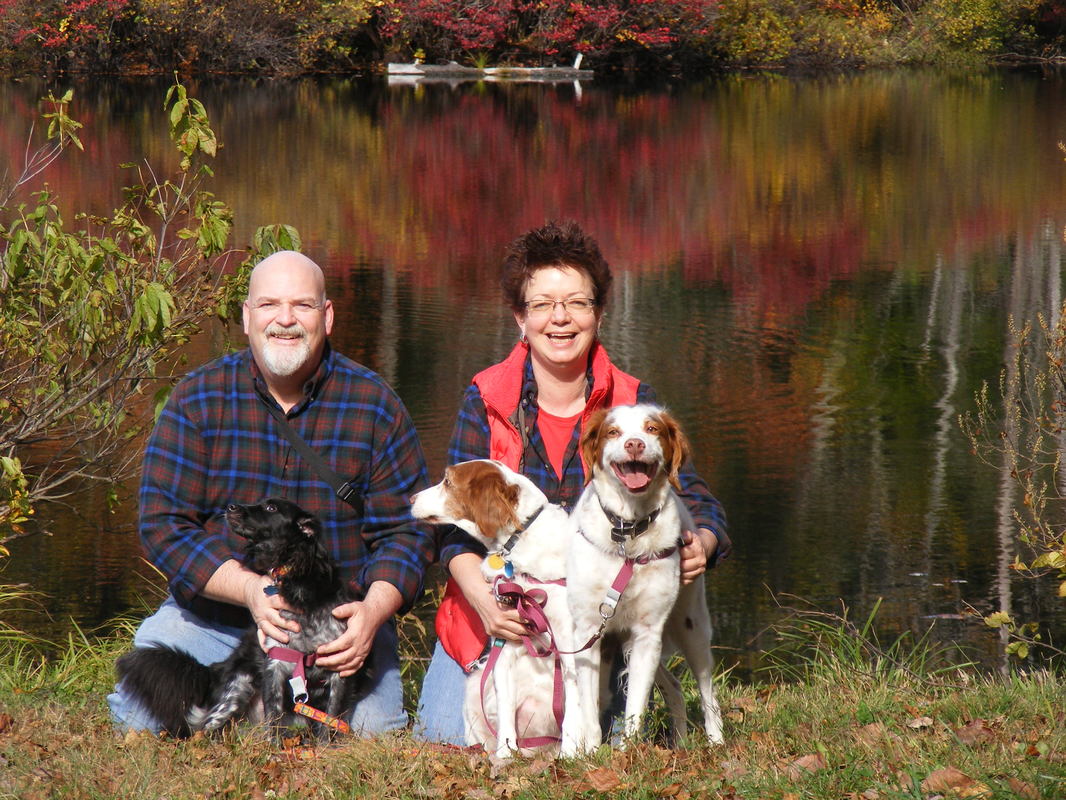 About Us
Proprietors of Rumney Village Store George and Sheila Bonfiglio with our beloved Spaniels Max, Dottie and Maggie.
After eighteen months of extensive renovation we have opened our doors for business on May 20, 2017. "The Store" is a beauty...built in 1850 as a blacksmith shop, later being converted to a mercantile. It has almost continuously operated as one of Rumney's the general stores since 1865. Rumney, NH is a quiet New England Village nestled in the Southern region of the White Mountains National Park in central New Hampshire, steeped in history and a four season tourist destination we are blessed to now call this area our home. We have complied a retail shop of some locally made items, local artwork, seasonal items, groceries, sundry items and a kitchen to offer our guests homemade meals to go, Southern Style Smoked BBQ Meats (weekends for now) a full service deli, breakfast pastries, baked items and last but not least ice cream.
Shown above are some of the Southern BBQ Style Meats that we serve. They are hand-rubbed with our own recipe and smoked low and slow until it reaches the correct temperature. All of our BBQ is served with homemade BBQ Sauce and a selection of freshly made side dishes.